Tour groups and bus groups on Lake Wörthersee
Dei Hotel am Wörthersee for tour groups
The Hotel Schönblick Schneider is the central starting point for trips to the Carinthian region for travel groups and associations. Whether you are on the Wörthersee boat trip or the Nockalmstrasse. Your groups will love the region. A bus parking lot is in front of the hotel door.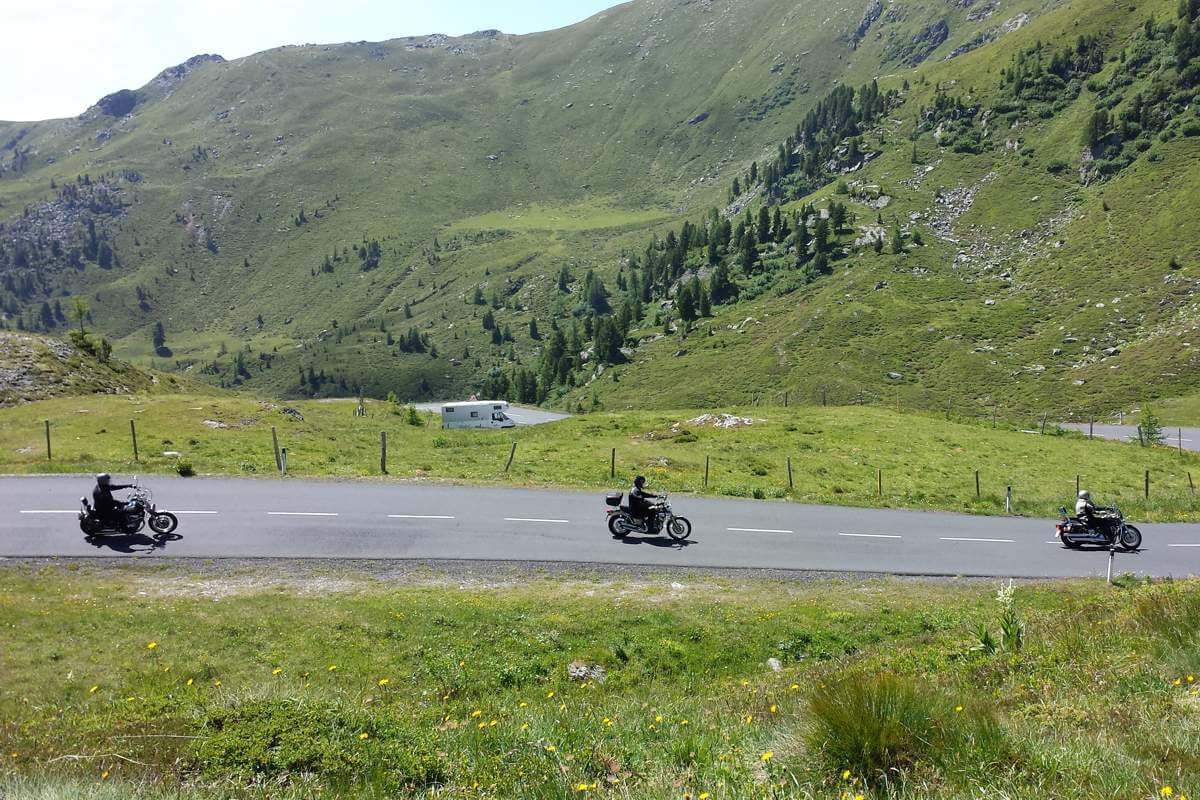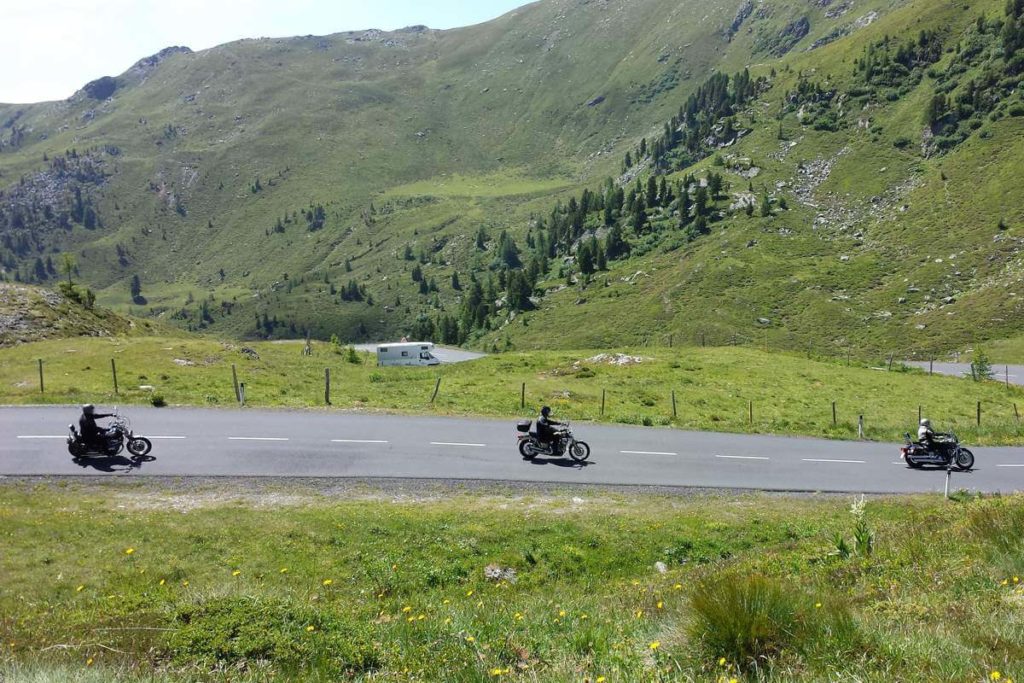 Traveling by motorcycle?
We recommend the 3 country tour from Austria via Slovenia to Italy and back again in less than 4 hours.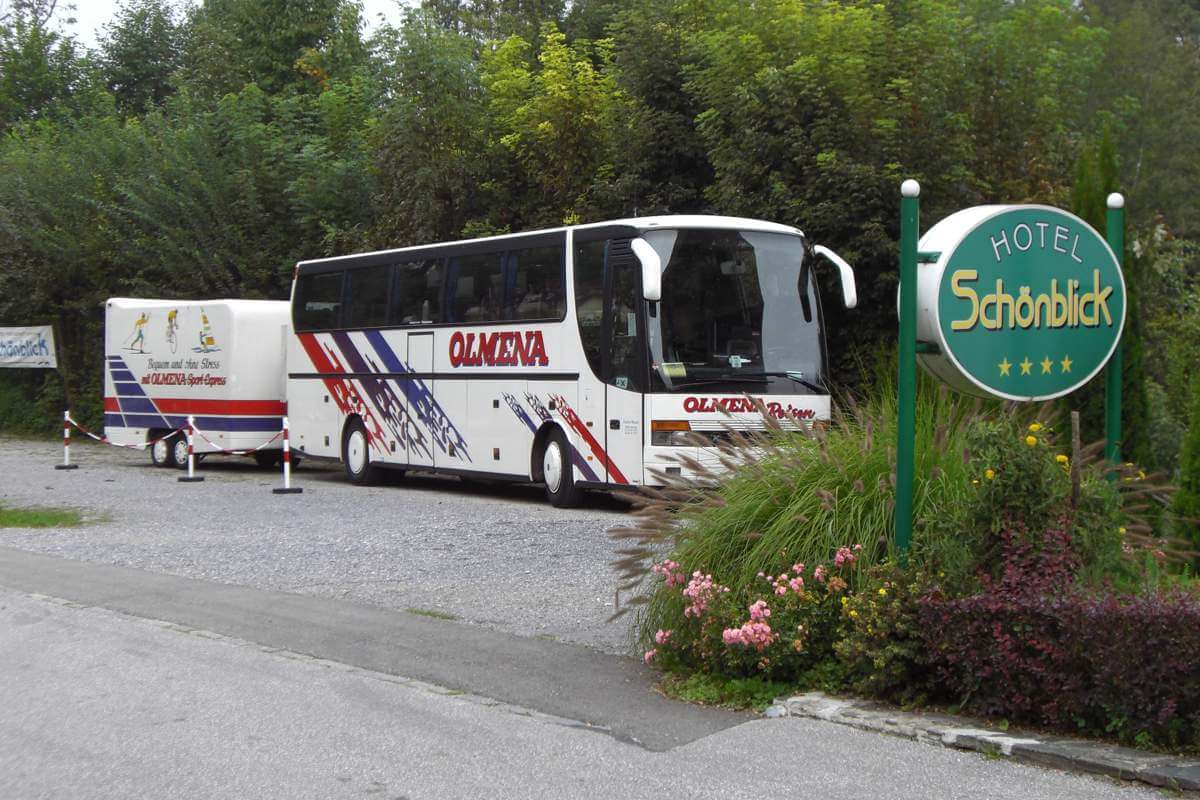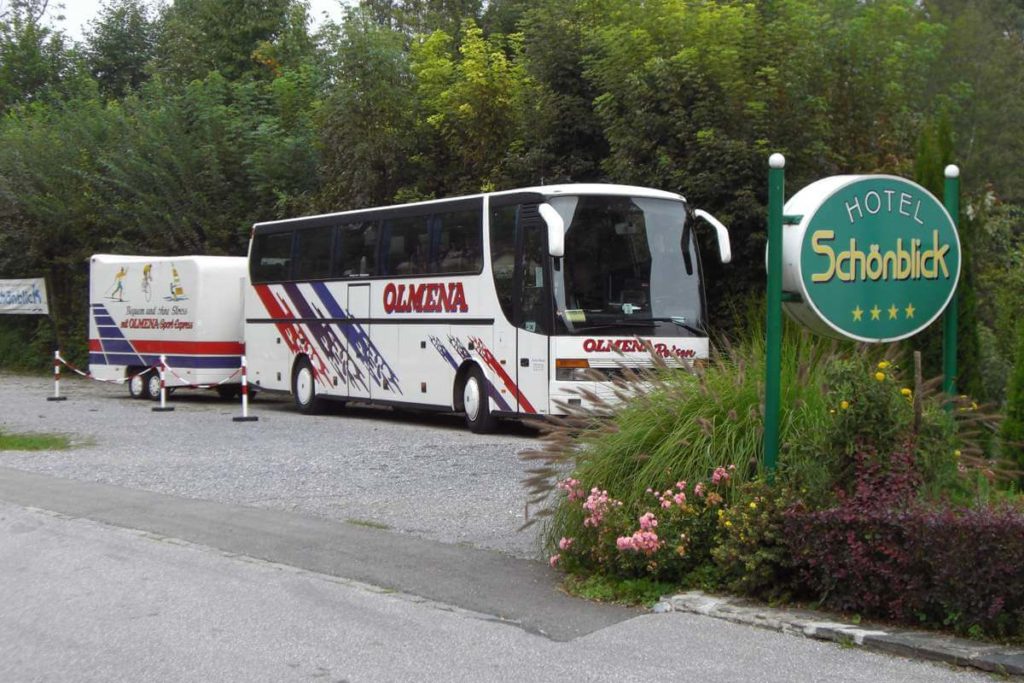 Your group is looking for a hotel?
Whether cycling, hiking or going on a round trip. We would be happy to make you a personal offer.
Excursions with groups and clubs
Whether by motorcycle or bike, here you can enjoy the beautiful nature at Lake Wörthersee. Excursions For small groups we can make an offer throughout the summer season.
Groups up to 20 people will find a nice place from late April to early October. In July and August we can only accommodate groups of one week or more.
We can offer groups of 20 or more participants on the following dates:
from late April to mid June and from September to early October , we can accommodate groups of 20 or more people (excluding events such as Harley, GTI, sports car festival …)
Take a look from the world's tallest wooden panoramic tower which offers a spectacular view over the entire region of Lake Wörthersee. There is also the possibility to get down with Europe's tallest indoor slide.
Lake Wörthersee is one of the most popular bathing lakes in Austria. However, you can not only swim here and let the sun shine on your stomach, but also explore the lake by ship. – The steamer has a tradition!
Nockalmstrasse - Hohe Tauern
Due to the unique landscape and the vegetation, the valley head of the Kaponigtal is one of the most rustic and beautiful areas of the Hohe Tauern
Travel around the world in one day and visit famous buildings such as the Eiffel Tower, Taj Mahal, Statue of Liberty, Sydney Opera House, Vienna Giant Ferris Wheel and many many more…
Kärnten Card - also for groups
THE guest card for the regions of Carinthia
You are welcome to book the guest card in your hotel. The card can be issued for 1, 2 or 5 weeks. A valid photo ID is necessary for this.
THE guest card for the regions Wörthersee, Klagenfurt and Central Carinthia – included in the room price!
To create the "Wörthersee Plus Card" we need the names and dates of birth of all travel participants!