The sunny terrace on vacation
Large revealing terrace with lounge
Sunshine and cozy atmosphere are accompanying your relaxing moments on the terrace – whether breakfast, a cool drink in the afternoon or dinner at the evening, for each occation a cozy place is available! In our lounge you can cool off with a sundae or a lovely prepared cocktail.
Sun and terrace at Lake Wörthersee
Since Lake Wörthersee is one of the sunniest regions in Austria, you can enjoy the 450m2 seating terrace.
Permissable seating terrace
Terrace on Lake Wörthersee - Hotel Schönblick in Velden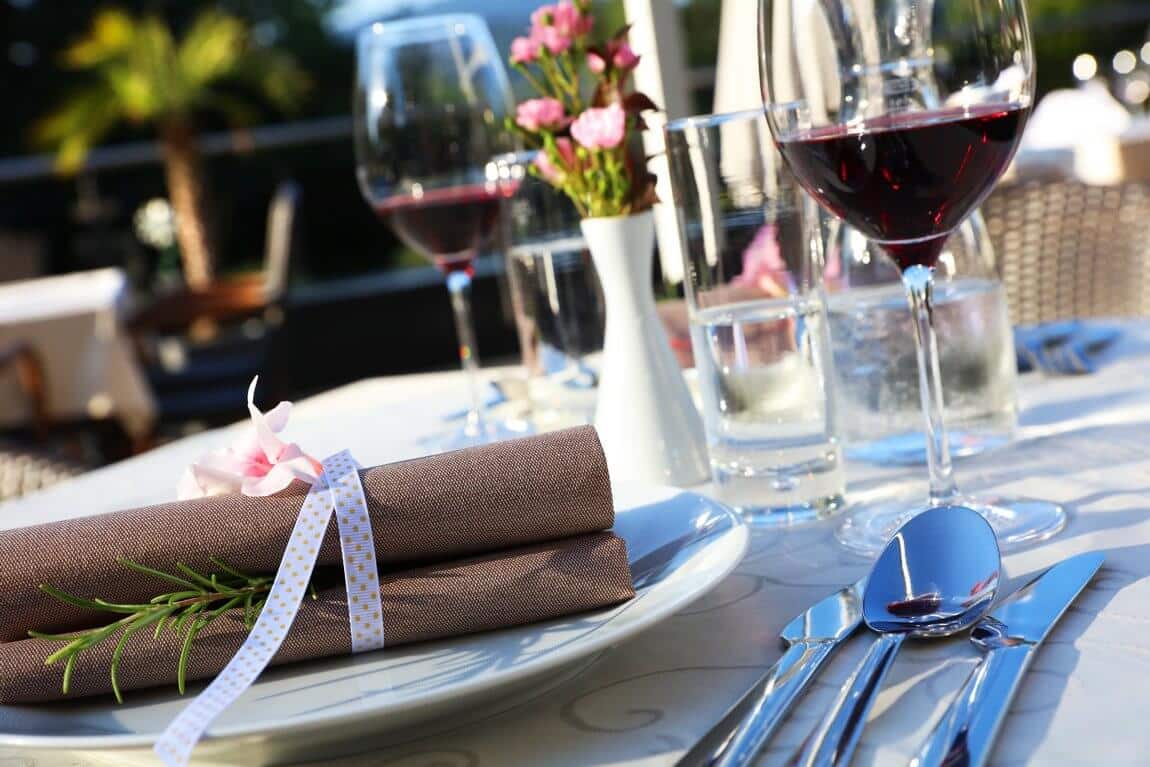 Dinner auf der Terrasse
A nice place is waiting for you!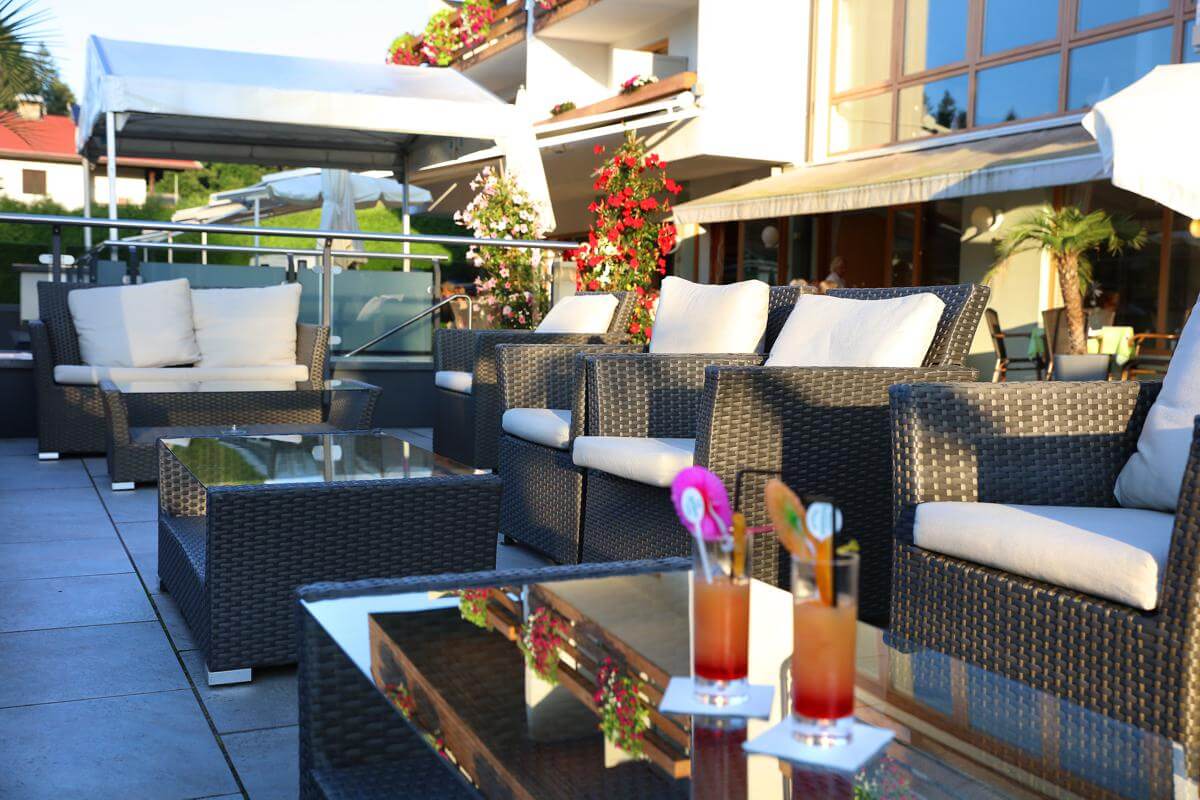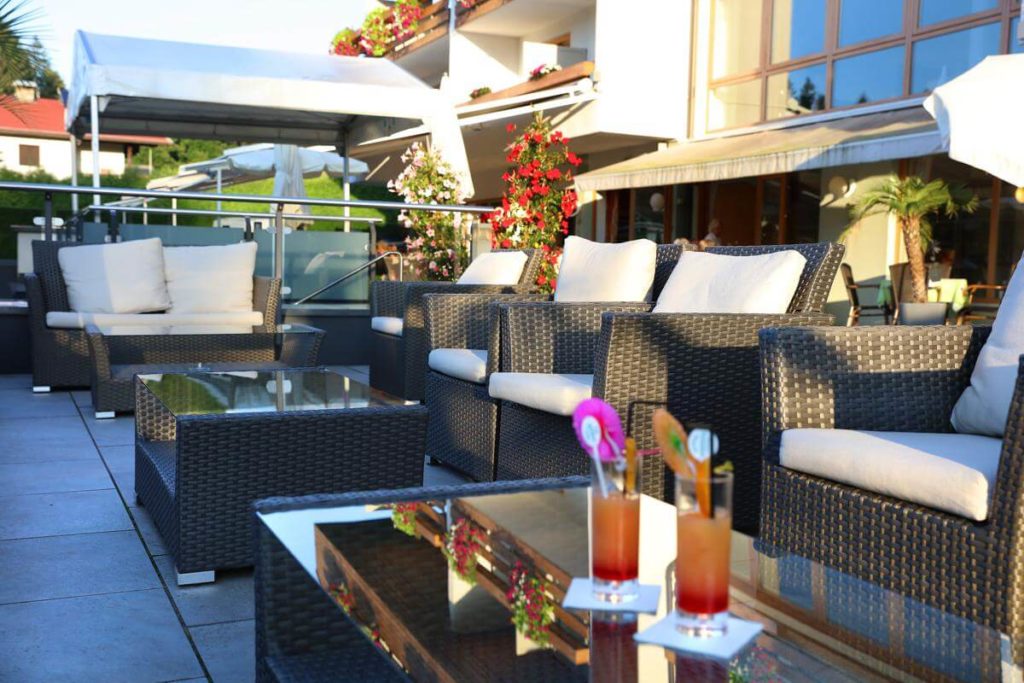 The lounge
Enjoy a cocktail in the lounge