The breakfast - regional and delicious ...
Breakfast is the most important meal
A good balanced breakfast puts you in a good mood. The smell of fresh coffee and a slice of toasted bread with regional butter and hearty honey from Austria – that would be it? Of course we have a lot more to offer you in the morning. The open tea made from fresh flowers for our tea lovers.
The table in the fresh air
In times of corona and co, we want little social contact and fresh air. Since we can offer a terrace of 450 m2, everyone will find a nice relaxing spot and if the weather changes, we have enough space for you inside too! Have you already prepared for the evening and switch to the
evening menu – half board a>.
Breakfast wherever I want
Wir haben 3 Bereich zum Frühstücken: das Kamin-Stüberl, den Speisesaal Wörthersee und unsere
sonnige Terrasse.
Half board for the gourmet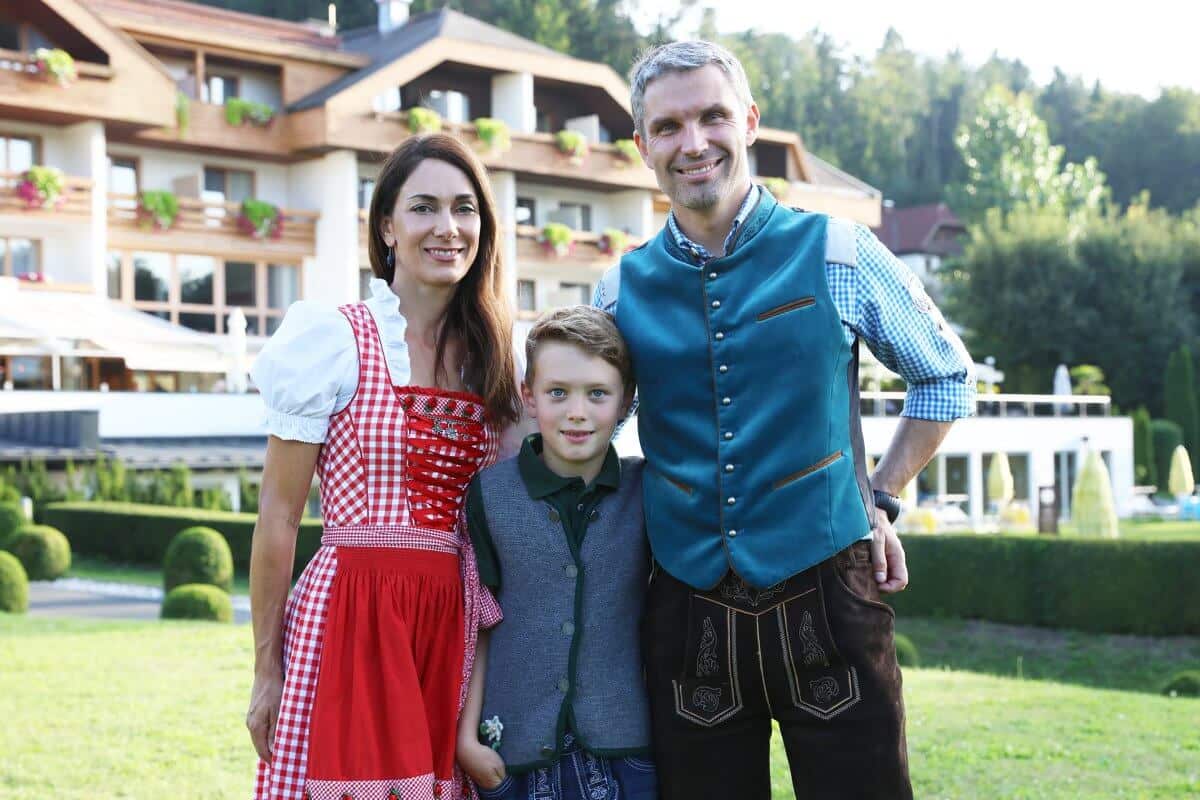 The evening can be so nice on your hotel terrace. Roberto recommends the right wine and Peter, our chef, prepares dinner for you. We kept the surcharge of € 15, – per person and day low for you.