The feel-good half board - regional and delicious ...
Dinner - culinary included ...
At dinner you can indulge yourself to your heart's content. Breakfast and dinner are included in the feel good half board. A lot of love and time is invested in the careful selection of the products, refined with time to prepare the Austrian cuisine for you. Theme buffets are changed in the current situation by setting the menu courses! But let yourself be pampered by
our employees
.
Corona (Covid-19) und Urlaub?
What can we expect during this time?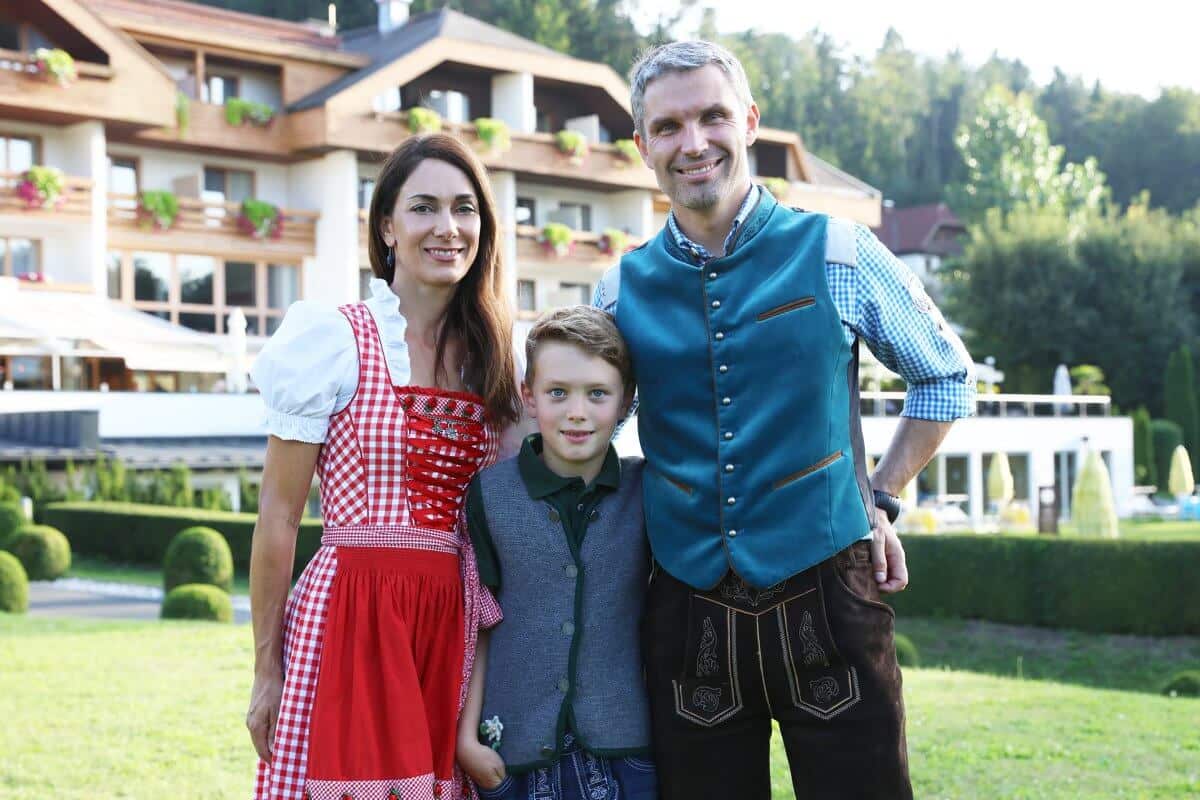 A large number of reports roll over every day and the situation changes hourly. A lot of fear and worry are our constant companions. Various conditions by Covid-19 change our vacation and we strive to ensure your safety. Rest assured, we will do our utmost to sweeten your vacation!
Culinary theme evenings
such as:
Carinthian specialty buffet
farmers buffet
BBQ evening or gala dinner
Austrian delicacies buffet
Sweet dessert buffet – dumpling buffet
In the
current location
we will serve the dinner to your table with skill and warmth.
Inside or outside - enjoy
The table in the fresh air
The choice of seat and the distance currently play a significant role. We don't want to be social, but we want to be isolated. Do not worry! Since we can offer a terrace with 450 m2 meters, everyone will find a nice relaxed place to enjoy his well-being half board. With a good bottle of wine, a cool glass of beer or a schnapps, our staff will spoil you on vacation.
The seating area in the Hotel Schönblick
The outdoor seating is freely selectable and there are two
different terraces
. Inside, the half-board dining area is divided into three areas: the
Dining Hall Wörthersee
, the
Kaminstüberl
and the
Restaurant" Schmeck Fein "
. We will assign the tables to you in these rooms. You will definitely get a nice place.
We would be happy to give you a few basic information as a guide.
Useful information in the holiday hotel Hotel Schönblick
General information about your vacation can be found here: